Order The eBook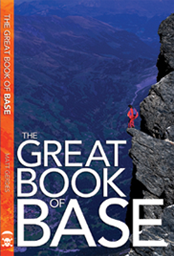 You are about to purchase The Great Book of BASE

ebook

in .pdf format.
Click "Order Now" to be taken to Paypal where you can use your Credit Card or your Paypal account to pay. After your purchase is complete, you will be emailed a link to download the ebook.
Once you download the ebook, no refunds will be issued for any reason.
DO NOT ATTEMPT TO DOWNLOAD THE BOOK TO YOUR

ipad, iphone, or mobile device. Please only download to your computer.